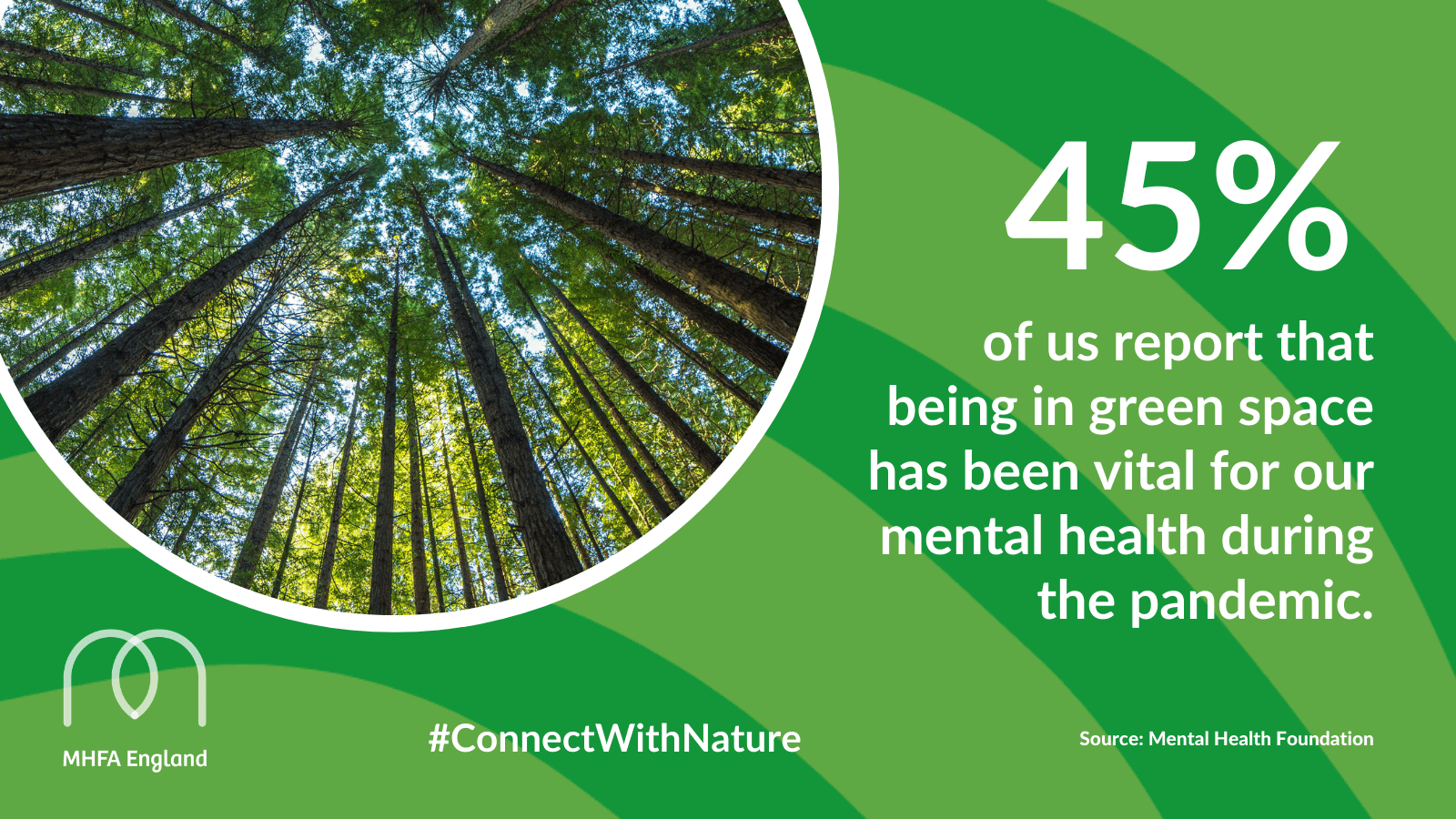 Next week, 10-16 May, is Mental Health Awareness Week. We've put together some quick and simple ideas for you or your workplace to try.
For Mental Health Awareness Week this year, everyone is invited to #ConnectWithNature. Evidence shows that nature is good for our mental health. Connecting with nature can help prevent mental health issues. The benefits of nature have never been more evident than during the pandemic, when 45% of us reported that being in green space has been vital for our mental health.
This Mental Health Awareness Week, we are celebrating #MyWholeSelf in the great outdoors. Share a My Whole Selfie and show us how you #ConnectWithNature.
Our My Whole Self resources can support you and your workplace's wellbeing throughout the year. Use our guidance on supporting your mental health while working from home to build the outdoors into every working day. Check in on your own and others' mental health with the My Whole Self MOT. Or strengthen your working relations by hosting an activity.
We hope these ideas are helpful, and we look forward to seeing how you #ConnectWithNature this Mental Health Awareness Week.
Best wishes MHFA England